who runs this...
---
brickbreakr
the older one. nonbinary emo queer, they/them. vampire robot. red eyeliner or bust. unstoppable hyperfixation machine. here's how the mad gear and missile kid can still win
---
angel duster
dancing queen, young and sweet, over 17. she/they, faerie dyke. revenge and bullets are the only eras. don't forget you're here forever
Return
05/20/2022, by brickbreakr
hey, so it's been a hot fucken second, mcrmy. how've you been? we've been asleep for so long, i sure hope we didn't...
miss anything..............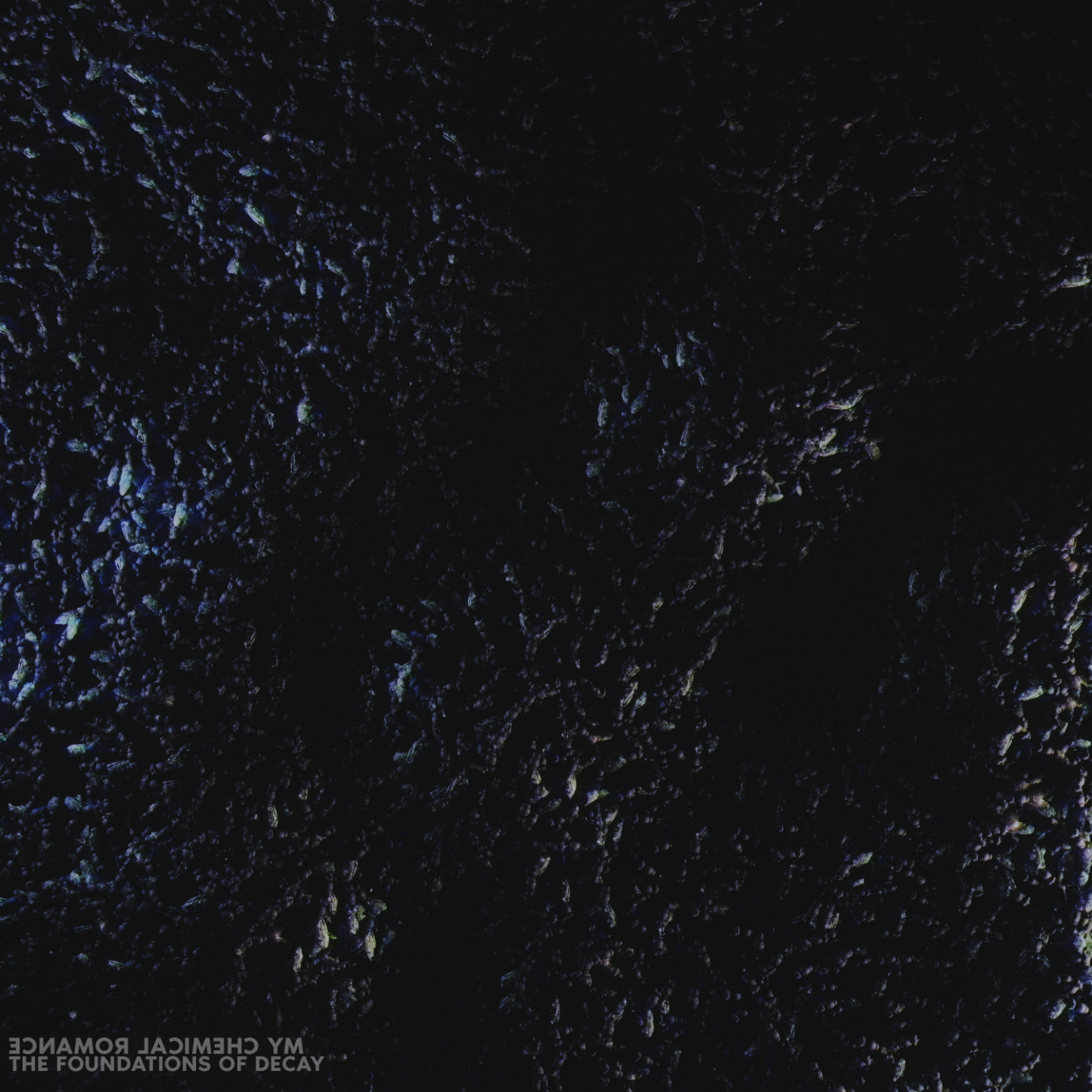 ah. i see.
anyway i'm done with the bit, HOLY CRAP EVERYONE. the title of this page was always a little tongue-in-cheek joke about the fabled 5th album, but this is REAL. real, actual, genuine NEW MY CHEMICAL ROMANCE MUSIC. i was in a chipotle with my boyfriend when this dropped, and my initial reaction, no joke, was "no fucking way." and they're playing shows now. they're real and playing real music and real new music and i don't know how i'm gonna cope. hopefully rambling here will help! the tour is on. oh my god.
i'm just gonna dump some relevant links and images into here because i don't even know where to begin to fully recap. i'll see if angel duster is up to the task, but for now, take these.
- Cassie Whitt for AltPress: Playing guitar with knives: breaking down My Chemical Romance's "The Foundations of Decay"
Another one for the bucket list... Official tour merch for @MCROfficial. This design is a tribute to that weird time where you'd find MCR in the pages of Tiger Beat– What if MCR had their own special issue in a teen heartthrob magazine? pic.twitter.com/c5TFhh5osX

— Kerin Cunningham ★ (@KerinCunningham) May 16, 2022
- them.us: Yes, My Chemical Romance Is Really Selling a Gay Tramp Stamp Shirt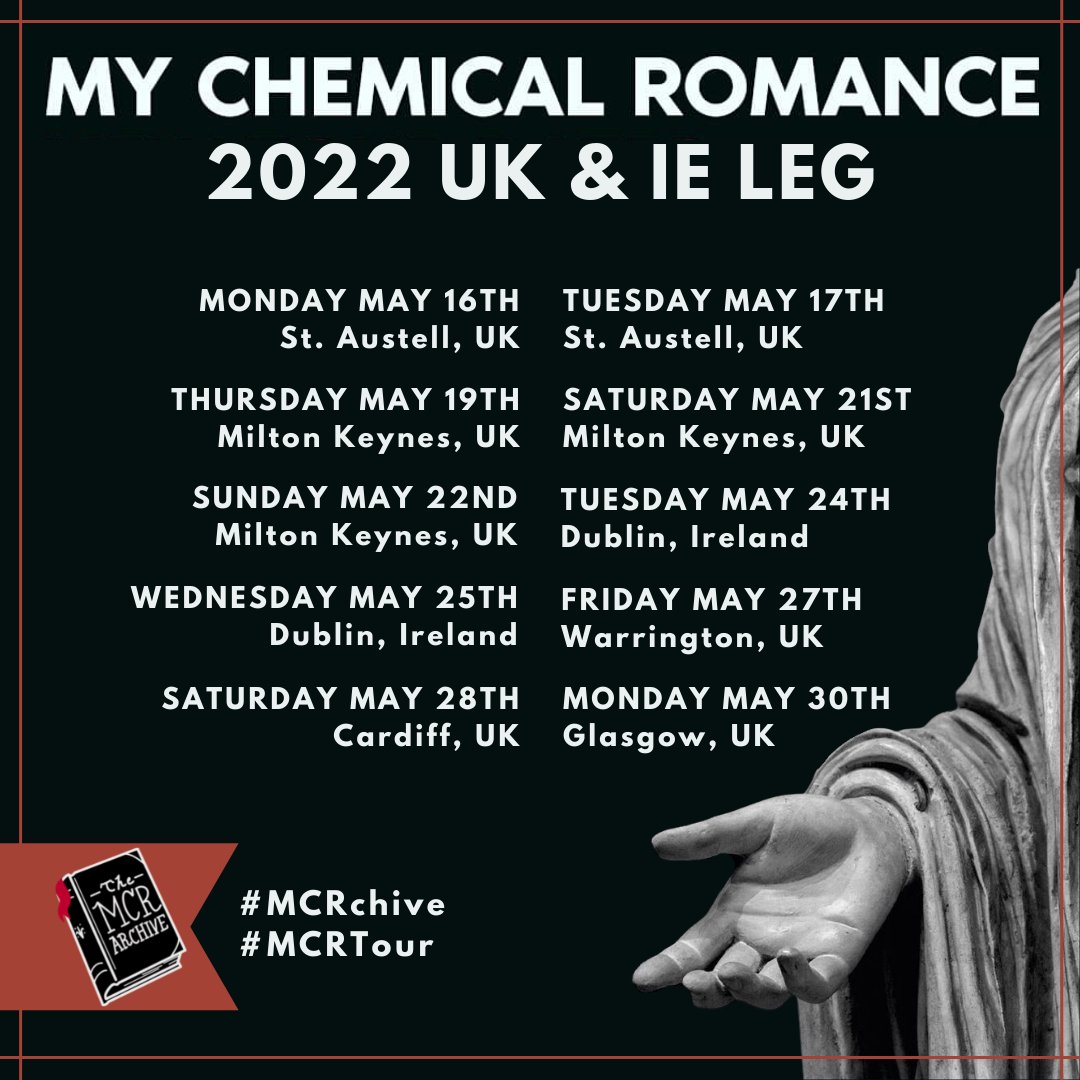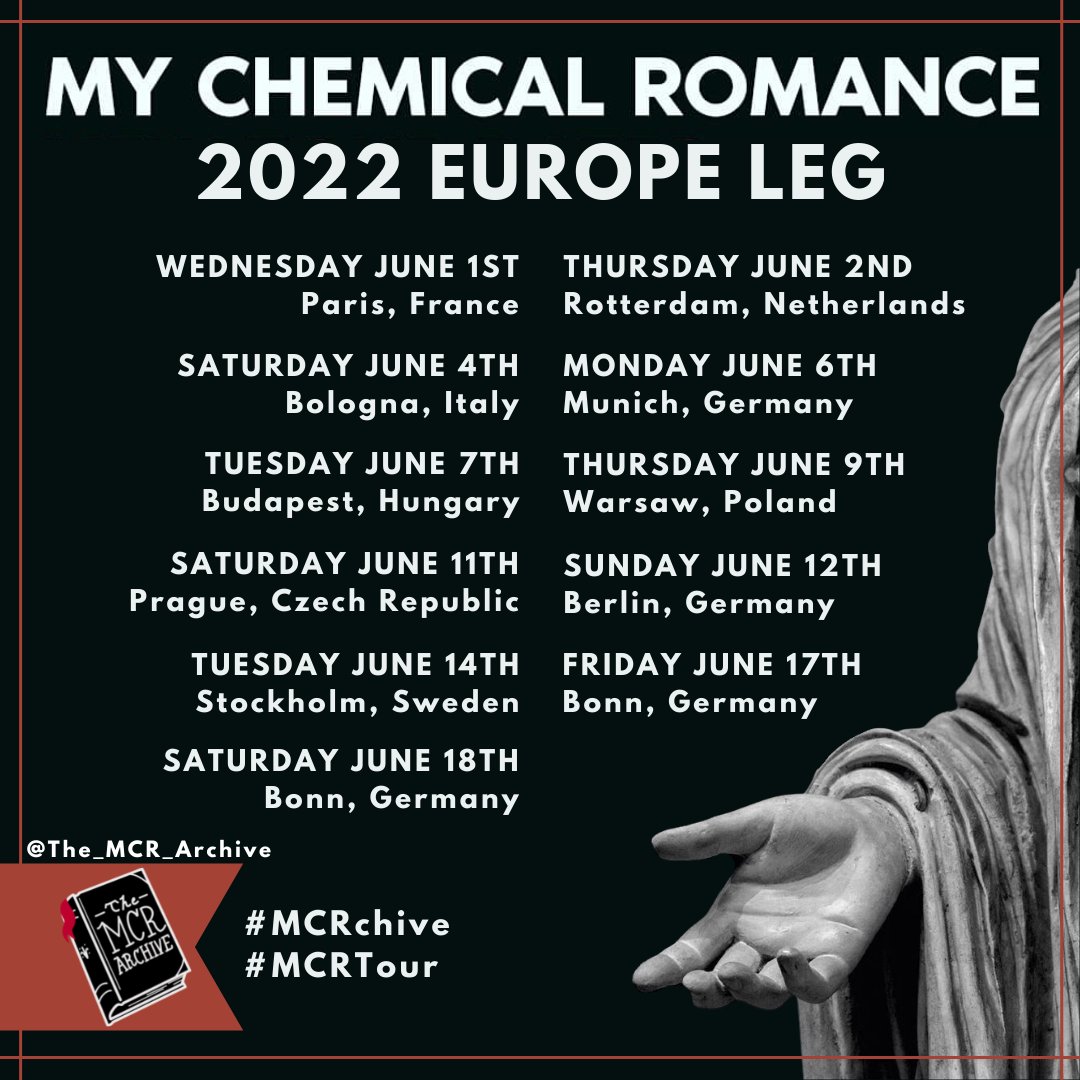 above UK/euro tour graphics via The MCR Archive/MCR Tour Updates (twitter, tumblr). recommend following them for quick, active, comprehensive updates and archival info. hashtag organizing, photo galleries, links to concert footage. hella organized and extremely dedicated compiling going on here.
(AltPress's
05/19/22 #MCRMK (1) Gallery
)
anyhow, that's all from me for now. hope you missed us as much as we missed you, and i know we all missed MCR the same astronomical amount. til next time.
---
---
pieces of flair...
---
our affiliates!

---

Here is our button code:
---
become an affiliate...
(we would like some affiliates... to get your button here, send us an email!)